www.you-need-jesus.com
WIT - WISDOM - SILLY - SERIOUS - BIBLE INSIGHT - INSPIRATION - NOTES FROM TEACHING & SERMONS -
OUR TAKE ON SOME CHRISTIAN BOOKS - CHRISTIAN MUSIC - SOFTWARE & MINISTRY HELPS.
We are filling these pages for you.
YOU NEED JESUS - Never forget that.
JESUS STILL TODAY saves, heals, delivers, keeps, guides, provides , and is soon coming again in the clouds to receive us unto Himself. He is our hope & our peace (Jehovah Shalom).
Reminding you that YOU NEED JESUS
CHRISTIAN BOOKS:
These Christian books are here to make you aware of some excellent reading material that is actually nourishing - There is much much more on the book site as you explore - But look into these current listings - As we move on with our reading you will be kept informed.
PLEASE NOTE: While we do not give any OFFICIAL INDORSEMENTS OR RECOMMENDATIONS on this site, we do give our opinion about those products we have used, read, sites where we shop and trust.
CLICK THE GRAPHIC OR LINK FOR THE STORE & MORE INFO. about these:
I have used this book so muchfor reference that my copy iswell worn.

Knowing God
By J.I. Packer / Inter-varsity Press



J. I. Packer's

Knowing God

has become a classic of the Christian faith. Why? While it gives us information about God with clarity and grace, it does much more---it aids us in actually knowing him, in building our relationship with him, and helps draw us closer to him in love and worship.
The Greatest Words Ever Spoken: Everything Jesus Said About You and Everything Else
By Steven K. Scott / WaterBrook Press





Studies show that the general population finds fault with organized religion, but Jesus still draws high marks. Steven K. Scott capitalizes on Jesus' popularity by collecting in one volume all the sayings of Jesus addressing nine crucial areas of life. Readers will have at their fingertips the sayings, teachings, and promises of Jesus on 222 topics. Jesus' words have never before been presented in this format. Readers will have ready access to Jesus' teachings on hundreds of relevant topics, including relationships, life priorities, faith, prayer, the afterlife, personal morality, finances, career, spirituality, and personal responsibility.
The Reason for God: Belief in an Age of Skepticism
By Timothy Keller / Dutton

How could a loving God send people to hell? Why does he allow suffering? Can one religion be "right" and the others "wrong"? Responding to the questions of open skeptics and ardent believers, Keller draws from literature, philosophy, reason, and real-life conversations to explain how faith in a Christian God is a soundly rational belief.
If God Is Good . . . Faith in the Midst of Suffering and Evil
By Randy Alcorn / Random House, Inc



Difficult times beg questions about God's goodness and power. Offering compelling true stories, fresh answers, and biblical insights, Alcorn challenges the logic of disbelief and reveals the big picture of who God is and what he's doing in the world---equipping you to share your faith clearly with those experiencing pain and fear. 432 pages, hardcover from Multnomah.
Heaven
By Randy Alcorn / Tyndale House





As the years pass and we watch more and more of our family, friends and mentors pass away, it is only natural to ask questions about heaven. However, our understanding of heaven is often limited to a few half-forgotten Sunday school lessons and the insubstantial images provided by popular movies and T.V. Fortunately, in

Heaven

Randy Alcorn provides us with a thoroughly researched and biblically definitive description of heaven.
RECOMMENDED READING

This book will shake your emotions and do a definite expansion job on your faith.

Read it at a discount from

CHRISTIAN BOOKS:

CLICK ON THE BOOK IMAGE.

The Heavenly Man: The Remarkable True Story Of Chinese Christian Brother Yun
By Brother Yun / Monarch Books

You've seen the headlines---government crackdowns on Chinese house churches; mass arrests and human rights violations. . . . But this intensely dramatic autobiography makes it real! Learn how God took a young half-starved boy from Henan Province and enabled him to stand strong on the frontlines for Jesus, braving horrific opposition and impossible odds. Life-changing! 352 pages, softcover from Kregel.
   <!–Visit Church Mice –>
The Power of a Whisper: Hearing God,

Having the Guts to Respond
By Bill Hybels / Zondervan



Using real-life experiences, Hybels

reveals the attitudes and actions

that helped him hear directly from

God when facing challenges. You'll

learn how to listen for whispers

that determine choices, nudges

that rescue

us from despair, promptings that

spur growth, urgings that come

from others, and inspiration that

reveals the terrible plight of people around the globe. 272 pages, hardcover.
Has Christianity Failed You?
By Ravi Zacharias


Apologist Zacharias always asks hard questions about what it means to be a follower of Jesus. Here he explains why so many people have given up on faith and examines whether it's the fault of the church, the message, the communicator, the hearer---or all of the above. Hope for skeptics and disappointed believers alike! 208 pages,

hardcover from Zondervan.
THERE IS MUCH MUCH MORE AT
CHRISTIANBOOK.COM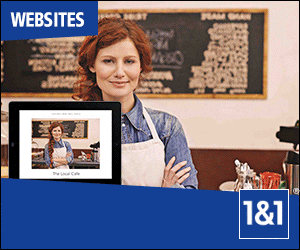 HERE IS BOTH WIT AND WISDOM
SOME SILLY THOUGHTS
SOME SERIOUS THOUGHTS
THINK ON THESE:
. "I feel good all over more than any other place."
. " I feel more like I do now than I ever have before."
. When it comes to your relationship with God there is no in between, no fencing, no hedging, luke warm won't do - "Either you is in or you is out - either you is or you ain't."
. Scripture says: Let him that thinketh he standeth take heed lest he fall. In other words, when you are over confident about your place be aware that you might not be what you think you are.
"When you thinks you is, you ain't."
. WOULD YOU BELIEVE THIS: I was born at an early age, yes,
I was born young. Sound silly? You know it is a fact.
Here is another: I was born twice.
That is just as much a fact: John 3:7 - Jesus said, Marvel not
that I said unto thee, Ye must be born again.
That's twice. Once a natural birth and then as we make it right with Jesus Christ, repenting of our sins & turning our life over to Him, a miracle happens, a spiritual birth - we are born again. Read more about it in John chapter three.
. DO YOU BELIEVE IN THE RESURRECTION?
In my previous work place a sign hung over a water cooler that said:
"If you don't believe in the resurrection, be around
here when the four o'clock whistle blows."
FEAR False Evidence Appearing Real
"Fears are self fulfilling prophecies."
Job 3:25 For the thing which I greatly feared is come upon me, and that which I was afraid of is come unto me.

ENEMY--Heard a man on TV with an accent say "ENNERME" --makes you think "INNER ME". Somebody said, we are our own worse enemy. Sometimes true -- Sometimes we should blame self, the one who really got us into our situation. Never forget, though who our archenemy is.
James 1:13-15 Let no man say when he is tempted, I am tempted of God: for God cannot be tempted with evil, neither tempteth He any man: But every man is tempted, when he is drawn away of his own lust, and enticed. Then when lust hath conceived, it bringeth forth sin: and sin, when it is finished, bringeth forth death.

Ephesians 2:14 For He is our peace, Who hath made both one, & hath broken down the middle wall of partition between us;
SOME GOOD MATH EQUATIONS: Jesus = peace
No Jesus = no peace
THIS IS A CERTAINTY: You can count how many seeds are in an apple but you cannot calculate how many apples are in a seed.
So, when you become dissappointed that your gift to the Lord or your effort for the Lord's work might be too small - think about seeds, trees, orchards.
HOW ABOUT THIS: Where you go, that is where you will be. You will then be where you are. You cannot get away from yourself. Sooooooooooo, you have self to put up with. Love self? Well, not overmuch. However, if you don't properly maintain self physically and spiritually, you will be weak. And if you are weak in either area
you are not much good to anyone else. -- Just a thought.
And you cannot get away from God and His love either. Who or what can separate us from the love of God? Nothing!
Romans 8:35-39 35 Who shall separate us from the love of Christ? shall tribulation, or distress, or persecution, or famine, or nakedness, or peril, or sword? 38 For I am persuaded, that neither death, nor life, nor angels, nor principalities, nor powers, nor things present, nor things to come, 39 Nor height, nor depth, nor any other creature, shall be able to separate us from the love of God, which is in Christ Jesus our Lord.
IS EVERYBODY GOING TO HEAVEN? ---"Everybody wants to go to heaven but nobody wants to die to get there."
---QUESTION ANSWERED: EVERYBODY DOES GO TO HEAVEN.
---IS THAT TRUE?
Here is the catch: Everybody is going to heaven but not everybody gets to stay. The BEMA SEAT of judgment is in heaven for the believer to receive rewards according to his works and from there God will say, Enter in thou good and faithful servant. We, the born again Christians stay in heaven barely or with many rewards. Rev 20:11 And I saw a great white throne, and Him that sat on it, from whose face the earth and the heaven fled away; and there was found no place for them. Apparently earth & it's atmosphere as we know it will be gone. So, there is also a WHITE THRONE of judgment in heaven for those who rejected Jesus Christ. This judgment seat is just for final sentencing of those who will be told, Depart from me into outer darkness/in other words, Leave heaven.
REAL LIFE: Certainly we cannot buy or earn our way to heaven with our good works. We do know that a true Christian will have good works because of his new nature and because of his love for God. But know that real life does not come as result of works that you do for God but real life is because of the work God does in you. And Heaven for you is the result only of God's grace and what Jesus did on the Cross.
HEY! Saying a prayer (reading, reciting) is not the same as PRAYING.
OLD AGE: When I bend over to get something I look all around and make sure that there is nothing else I need to get while I am down there. One trip is enough.
YOU WERE BORN WITH A GOD SHAPED HOLE IN YOUR HEART - THAT VOID CAN ONLY BE FILLED BY JESUS CHRIST. Meaning: we were all born with a sin nature and only cleansing by the Blood of Jesus-forgiveness of that sin- change in nature by a born again experience, can change that.
2 Corinthians 5:17 Therefore if any man be in Christ, he is a new creature: old things are passed away; behold, all things are become new.

WHAT IF You woke up in the morning and all you had was what you had been thanking and praising God for? Would you have anything at all? Or would you be lacking/empty?

AGAIN: YOU NEED JESUS.
LINK BANNERS FOR WWW.YOU-NEED-JESUS-COM :
Use cut/paste to place a banner on your site if you desire to link to us.
DISCLAIMER: While we try to filter ads as best we can some changing ads can be beyond our control to the extent that all ads that appear here do not necessarily reflect the beliefs of this web site. We are careful about all the materials we present, however,it is easy to miss some things. Please feel free to let us know about any corrections we should make to this site. Our Forum would be useful for any comments.